Another summer has come, and BNG Design attended another WordPress conference.
The weekend of May 20th-22nd, our team all loaded into a massive Yukon and made the trip from Fargo ND to Minneapolis MN, where we battled against slow drivers in the fast lane, road construction, and the crazy narrow parking garages that rule downtown Minneapolis. It was another great learning experience for BNG Design at WordCamp 2016, and here's the takeaways, and highlights our team had.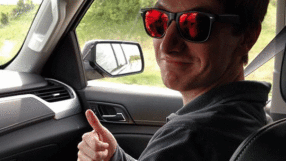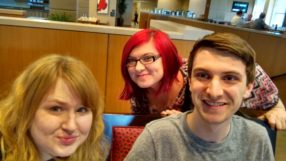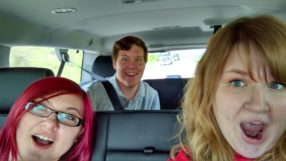 Lessons of leadership and team unity.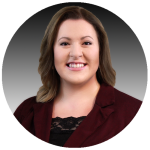 "My favorite thing I learned at WordCamp was focusing on becoming a better team leader. The key point that struck me, was understanding and humbling yourself, remembering where you came from. As leaders, we should never forget we were once in the same position as our employees. Those were some of the best words of wisdom I received."
– Kim Pigeon, Web Design Manager.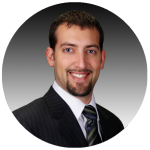 "My favorite thing about WordCamp was watching our team learn new things and grow. For many on the team, this was their first WordCamp. It's magical when someone realizes it's not just us that works in the WordPress ecosystem, there are professionals from all over the country who converge together for the single purpose of helping others grow and reach new heights. It is hard for me to really say I learned one thing or another, if anything I gained perspective on the different ideas the speakers are passionate about."
– Ryan Theis, Department Head.
Plugins, WordPress loops, and Posts.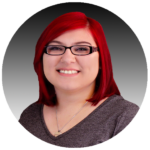 "WordCamp was full of new opportunities to learn more about the content management system we use everyday. My favorite portion of the weekend was the "Beyond the Loop" session with Reid Peifer. He explained how the WordPress content loop can be manipulated into doing whatever you need it to. As an example, he showed a website that took the loop and made it into a messaging system for tech support, which was something I'd never seen done before! It was really interesting to think outside the box and come up with creative ideas on how to change the loop to fit a specific need."
– Sam Szczesny, Web Designer.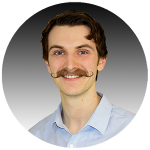 "My favorite talk I attended at WordCamp this year was about using "Custom Post Types" to your advantage. I already knew that creating custom post types could be helpful in certain situations, but we were shown how truly extensive custom post types can be. Nearly any set of related content can be displayed using custom post types.Setting up custom fields on your post types will help streamline the design and content entry process, while adding continuity to your website. If you have a website that needs several different post types for areas such as Locations, Staff, and Testimonials, why go through multiple different plugins, when everything can be handled and customized through a single plugin? Moral of the story, use a single custom post types plugin rather than several unrelated plugins to manage your post types."
– Ian Ingebretson, Web Designer.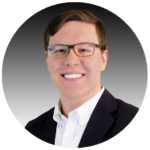 "One of the most interesting things I took away from WordCamp Minneapolis was from one of the last talks on Saturday. Reid Peifer presented "Beyond the Loop", talking about pushing WordPress out to the edge of what it can do, and using "posts" in different ways. One of the things he had done was creating a chat and live updating itinerary tool just using different post types. Before the conference I didn't realize that posts could be used in this way, and I find it very exciting. It inspires me to create things that no one would think possible."
– Aaron Larson, Web Designer.
Creating inclusive workplaces.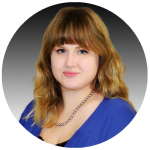 "While every speaker was memorable, one that lingers in my mind was by Edward Finkler; he discussed the issue of mental health in the developer community. By and large, every business struggles to accommodate for those who have disabilities, but I was unaware how greatly businesses fail to accommodate workers. He brought light to an issue that is often not openly, or honestly discussed; compared to physical disabilities in the workplace. He left me with the desire to have a understanding and empathy for those struggling with mental illness, and a desire to make the workplace better for all employees. The prime example he gave involved open office spaces: which are nightmares for those who struggle with ADD, ADAH, Anxiety, and a host of others. Finkler suggested closed off rooms, that are open to the entire office; where any employee can work in silence for a few hours and focus on work."
– Lizzie Wester, Content Marketing Specialist.
The best gadget for your office that's actually useful.

Blynclights are just colored status or availability lights that let other people in the office know when it's okay and not okay to interrupt someone working. It also shows whether you are available or not, and lets your co-workers know when you need time undisturbed.
The reason these are great, is because they give those who work in cubicles, or at front or open desks the ability to work undisturbed, much like someone who can close a door in an office. We were so excited about this product, we actually bought one for our office coordinator as our tester.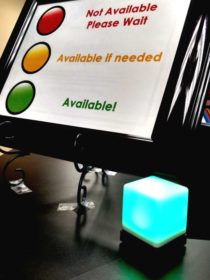 Want to learn what WooCommerce can do for your business?
Those were our takeaways from WordCamp 2016. There were so many wonderful speakers that it really is advantageous for anyone who wants to better understand WordPress to attend.
Contact us today and we would love to talk to you more about your business plans and how our new knowledge can help you grow your company.