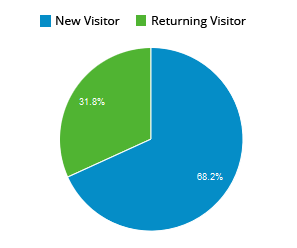 Boost Your Online Presence with Customized Google Analytics
Marketing isn't useful if you don't take the time to examine the data behind every marketing campaign you do.
However, data can be misleading, or possibly be so confusing to understand your business makes some bad decisions and ruins your growth potential.
We analyze all the data for you and help you not only understand what it means but how to leverage that data and make the best marketing decisions for your business goals.
Whether its target audience segmentation, marketing analytics, multi-channel Key performance indicator data, or sales lead cleansing, sales lead authentication, or data appending, we focus on achieving your desired result.
Combine that with years of marketing campaign experiences, leading toolsets, and sprinkle in some talented people to give you data-driven strategies, the outcome is data rich sets of information that help you get the best possible return on investment.
How does Google Analytics work?
When BNG Design builds your website, we register with Google and they generate a unique tracking code that we insert into your website. This unique tracking code can track how people are getting to your site: whether it be from a Google search, clicking on a link from Facebook, or directly entering your URL in their browser. It can also track what the popular search terms are being used when they are searching for your site.
We can help you with all the fundamental types of data analysis
Let Us Show You The Benefits of our Google Analytic Plans
Contact us for a FREE consultation today.
Complete the form below and we will contact you for a free consultation as soon as possible.