Someone told you that you need, and should pay for SEO services that will get your business site on the 1st page of Google.
You are wondering if your small business can find the right expertise to help you with your SEO problems.
Read here to learn about what SEO really means for your business and read below to see if we're a good fit to help your company.
What is Search Engine Optimization (SEO)?
Search Engine Optimization, or SEO for short, is the process of growing your website's visibility in organic search engine results, as your prospects and customers search for how you can help them. SEO is taking a piece of web content like a web page and executing proven tactics to increase its organic (unpaid) search results.
What this means to your small business, is we have proven SEO techniques that can help your website show up better in Google. There are a lot of little details that go into making sure your site and web assets are SEO-friendly.
Get more clients and customers by reading about 4 ways here.
Optimizing your website involves a combination of editing content and coding, to increase your site's relevance to specific keywords and to remove barriers to the indexing activities of almighty Google, Yahoo and Bing.
What controls how my website is ranked on Google?
The SEO factors that control Google's search rankings are changing on a daily basis. The days of stuffing keywords into your site, as a feeble attempt to trick Google, are long gone.
Here is what's important to you, the business owner who wants a first page ranking: seek to understand why Google ranks sites the way that they do, and then repeat this activity on a consistent basis.
Google's number one goal is to the consumer. Google, and other search engines, exist to provide people with relevant and useful information, so that consumers keep coming back for more. If Google's search results are not useful or relevant, that leaves room for a competing search engine like Bing or Yahoo, to come in and replace them as the search engine of choice.
What this means to you as a business owner is that Google loves useful and relevant information, that's designed with a purpose and easily shared. Give your prospects and potential buyers what they want, and great SEO value through Google will follow.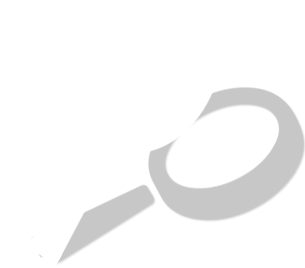 Why does BNG's SEO tactics work?
What we do at BNG for SEO is simple: we make Google's job easier.
We present your business in a way that Google and the search engines can interpret easily, and we do the little things that the other guys charge you extra for, or don't even know exist. We build your site like we would build our own, to show up well and to ultimately make some money.
Think about it this way: if the search engines can't read your website content, and can't figure out what it is you are selling, why would they rank your site well?
The better your content is, the better it will be to the search engines, and the better your business website will rank in the search rankings.
What exactly does BNG do for SEO that the other guys often miss?
To learn about some of the tactical and more technical SEO approaches BNG Design uses when building a website or fixing an existing one you should read our two part blog series on how to show up better in search.
If you are on the fence about calling BNG to help your website's SEO needs feel free to call any of our clients, they will shoot it to you straight and tell you about what we accomplish for them every day.
Let us show you what happens when SEO is done right.
Contact us for a FREE consultation today.
Complete the form below and we will contact you for a free consultation as soon as possible.