Develop Your Online Presence Through A Strong SEO Strategy
Search Engine Optimization, or SEO for short, is the process of growing your website's visibility in organic search engine results. Search Engines companies like Google, Bing, Yahoo, and Safari all have algorithms at work to help organize and rank website based on what a user would find the most helpful.
There are a lot of little details that go into making sure your site and web assets are SEO-friendly. Optimizing your website involves a combination of editing content and coding, to increase your site's relevance to specific keywords and to remove barriers to the indexing.
How can I make my site SEO friendly?
Keeping your site relevant for the search engines is not a one-time solution, and resembles a marathon instead of a sprint.
SEO can be confusing, but we sweat the details for you. We will work with you to rank in Google and provide further advice on staying relevant to the search engines.
We present your business in a way that search engines can easily find and index. We build your site like we would our own, to rank high and attract business.
If you're not sure how your website could be performing better with SEO, contact us, and we'll help you improve your website's ranking.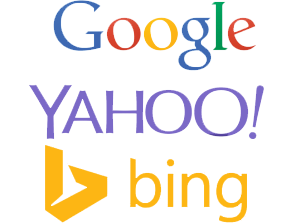 Develop Your Search Engine Marketing Strategy
Maintaining your rankings online in the search engines is not a one and done solution.
At BNG Design we will work with your business to develop a comprehensive strategy to not only maintain your company's ranking but attract new traffic to your website and build your sales funnel with interested leads.
Let us show you what happens when SEO is done right.
Contact us for a FREE consultation today.
Complete the form below and we will contact you for a free consultation as soon as possible.