Snake oil salesman. What a negative term.
In the world of website design and development, this term amply describes the sad, negative result of many website design projects that are sold to small and medium sized companies (SMB).
Most SMBs, whether they are manufacturers, healthcare, I.T., construction or non-profit, have unfortunately experienced a less than ideal outcome when working with ad agencies, web-marketing firms or website designers.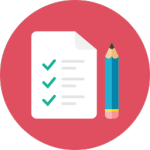 So how does an SMB or manufacturer avoid the pain of a website design process gone awry, short of not allowing the salesperson (*cough, digital strategist*) in the door to begin with?
In light of this, we took the liberty and developed a checklist of sorts that your company can use to guide you through the web development pitch, and ultimately choose a web developer that will make you a website which gets you rock-star results.
You're not a web development company.
You're a manufacturer or small business. The fact that you make the best widgets on planet Earth does not qualify you as an astute wielder of the greatest communication tool since Gutenberg.
Choose a development resource that's at least as good at what they do as you are at what you do.
Give them an opportunity to demonstrate this, before committing.
Be wary of Geek-Speak.
Intelligent, strategically oriented web development resources will be bilingual, ie: Geek-Speak as well as business terms.
Get an understanding, and be able to articulate "what's broken" with your present situation before you start the Discovery Phase with an outside resource.
While the outside resource may be able to point out, with more technical clarity, other/additional opportunities for improvement, having a sense of your own to begin with will save time, money and frustration.
Consider where your overall business is in its life cycle.
If you manufacture/market multiple product lines, consider where each product is in it's specific life cycle, which, of course may be very different from your general business position. One exceptionally valuable element in using the web as a business tool is that it makes aiming different messages at different consuming populations easy. …Okay, maybe not "easy," but simple.
Discuss, in depth, with your prospective web developer, the relative importance of improved reach for your organization.
If you're already having trouble deeper down the neck of the incoming sales-funnel, your web development team should assist in creating a product that helps take better care of the customers you do have instead of one that gratuitously pours more potentially frustrated prospects into the mix.
Once a web developer is chosen, make sure there is constant communication about the development plan, including timing, rationale, and expense.
a. You don't have to be specific, but letting the entire organization know this process is an "investment" and not just a marketing whim, will improve buy-in and reduce the inevitable eye rolling. Of course, this communication and cheer-leading should come from the top of the organization and not just the individuals directly involved in development and implementation.
b. Depending on the size of the organization and scope of the web development project, this communication should be regularized and ongoing, in order to simply educate and provide enthusiasm regarding ongoing process.
Once the web development project is underway, do your best to keep the team dealing with it intact.
The learning curve in such projects is often vicious and losing-then-catching-employees up, can be a major distraction and inertia killer.
Don't let perfect be the enemy of improved.
Web development technology changes quickly, which is frustrating for everyone. Encourage your internal web development team to defer to the external experts in confronting the inevitable decisions regarding development choices and change orders that are critical to the enterprise vs "pet features."
Breathe often.
Web design projects are fairly straightforward, but often times can be catalysts for causing internal stress. Most times, things work out just fine. So breathe deep and breathe often.
Don't let a bad web experience get you down
If you've ever been though a bad website design situation, you're not alone.
But don't let that one nightmarish misnomer prevent you from sharing your company's story online. Contact us today and see how we can help.