Today nearly 20% – 60% of the website visitors that will go to your site will be using a mobile device like a smartphone or tablet. That is double what it was two years ago.
With all of those potential customers viewing your website on a mobile device it is hard to ignore their much smaller screen size and different navigation needs. If a potential customer goes to your site and has a difficult time reading the information they were looking for or have a difficult time navigating your site, they will most likely leave and visit your competitions website.
You want your visitors to have a good mobile experience but you are unsure of how to best accomplish it.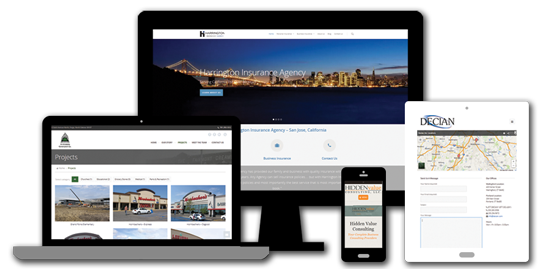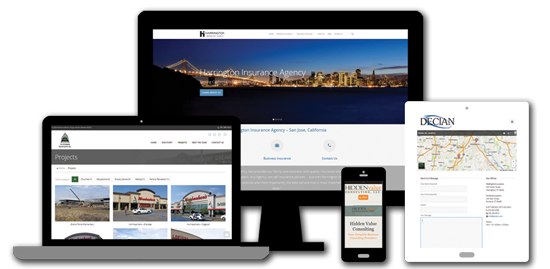 What mobile website solutions are available?
There are two popular options for solving these mobile design issues.
Mobile Web Design
The first is a stand alone mobile only website that is built separate from your main desktop website and is designed to mimic its desktop counterparts contents. A mobile website built this way usually has a slightly different address than the desktop version, like m.example.com.
The big downsides with this type of approach is that there is more time and money invested to develop two sites, a mobile and desktop. Any time you want to add or change content you need to do it in two separate places. Mobile sites built this way usually look and act real nice on an iPhone sized screen but don't quite look right for tablets, forcing tablet users to view the desktop version and scroll side to side.
Responsive Web Design
The second and in many ways much more future proof method to accomplish your mobile needs is what is considered responsive web design. With responsive web design you have one site that automatically resizes and restructures its page content to fit the size of screen and device your customers are using.
Responsive website design can drastically cut down on development time and cost. Rather than spending the time and resources building a separate mobile website in addition to your traditional desktop website, the responsive design approach enables you to optimize your business for both desktop, mobile and anything in between with a single website.
What else do I need to know about mobile and responsive website design?
Learn even more about responsive web design by reading our blog post on responsive design…
Take the first step in solving your website woes.
Contact us for a FREE consultation today.
Complete the form below and we will contact you for a free consultation as soon as possible.